Interested in Indy e-pubbing?
Check out CJ's Indy E-publishing Resource Page HERE
There you'll find tons of tips like this video from CJ's BREAK FREE FROM THE SLUSHPILE series:
Five Easy Steps to Formatting Your E-book

Writing Resources:
Check out CJ's page of Writing Resources HERE
Looking for her list of Medical and Forensic links? Click HERE
Business Resources:
Looking for tons of free resources on building your brand, productivity, website design and more? Check out CJ's Business Resource page HERE
CJ's interviews: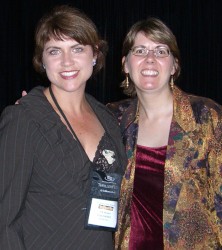 CJ is available for live or on-line versions of her workshops and for keynote speeches. CJ has presented her workshops to groups such as: RWA National Conference, Rocky Mountain Fiction Writers, Oklahoma Writers Federation, PennWriters, University of South Carolina, Left Coast Crime, Pen to Press Retreat, Lowcountry Master Class, and various RWA chapters.
She's given keynote speeches at the Rocky Mountain Fiction Writers' Colorado Gold Conference and Lowcountry RWA's Writers Retreat. She has also taught Master classes in fiction writing to the Lowcountry RWA's weeklong Master class, the University of South Carolina at Beaufort, and the Pen to Press Writers Retreat.
If your group is interested in inviting CJ to join you, contact her here. She also welcomes requests from media, writing and reading groups, schools and civic groups.