NOTE from CJ: Please welcome Anna Fox back for a guest post on SEO. Enjoy!
Many things need to be taken into account when one is writing an ebook with plans to self-publish, ranging from what you're writing about and who you're writing it for, to how you plan to market and sell it.
With all of these questions waiting to be answered even as you commit yourself to writing a full-length book, it can be easy to overlook one of the most important facets of all where getting your work to the masses is concerned: search engine optimization (SEO).
Typically spoken of with regards to websites alone, SEO can have a very important role to play in a successful ebook, as well. So, before you finish your next work, whether one of fiction or nonfiction, try utilizing these six tips for making your ebook SEO friendly:
SEO Within Your Book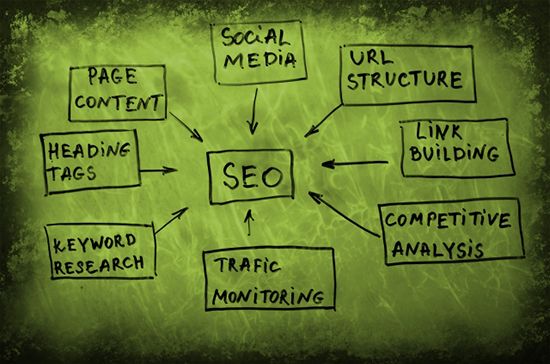 Whether you plan to release your ebook in a discrete digital package, or publishing in full online is on the horizon, there are different techniques that you can use in order to ensure that search engines help interested readers to find your work.
Here are three tips for implementing SEO within your ebook:
1. Utilize Keywords
Whether or not you plan to publish your book for online reading, keywords should come into play as you write, just as they will when it comes time to publicize. Obviously, the focus of your writing will be weaving a story of one kind or another, and that should be where your priorities are, but never underestimate the power of keywords to draw attention to your offering, no matter the medium on which people will consume it.
2. Publish Excerpts
In order to really put your ebook's internal SEO to work for you, consider publishing tantalizing excerpts online. This could be done via social media, on a personal website, or on a bookseller's online storefront; the effect will be the same whichever platform you choose.
If you've made a point to utilize keywords as suggested in our first tip, these published excerpts will instantly go to work in attracting Google and company to index the pages containing information – and, presumably, a purchase link – regarding your ebook.
This point applies whether you've completed a work of fantasy fiction and want to attract readers interested in "dragons," or a technical manual with which you hope to draw readers who are searching for keywords related to the niche it covers.
3. Consider Writing in HTML
While there are many formats to choose from when it comes to writing an ebook, there are a few that offer up extra benefits, HTML first and foremost among them.
Because it is a language intended for the web, you can easily incorporate links, tags, and other attributes into your ebook that will make it better recognized and indexed by search engines. Even if publishing online isn't your goal, writing with HTML coded language can also be beneficial even when readers are digesting your work on their PC or via a tablet or other digital reader, helping them to surf through your virtual tome more easily; if you're able to take advantage of the SEO benefits of HTML in the process, all the better!
SEO On Your Ebook Sales Pages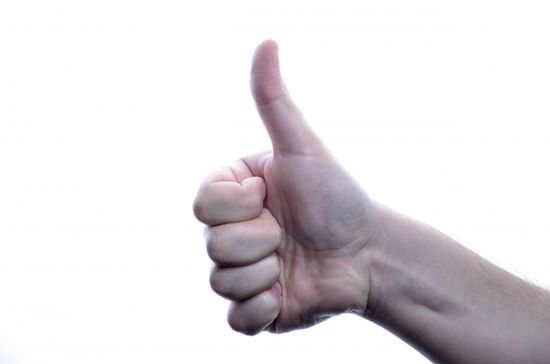 No matter what type of ebook you've written or where you plan to publish it, sales pages are a must when it comes to giving potential readers a means of learning about, exploring, and purchasing your work. Like any web page, you'll be depending on search engines to bring you the majority of your traffic, so utilizing good optimization tactics is crucial.
Here are three tips for implementing SEO on your ebook sales pages:
1. Make Your Page Niche-Friendly
Whatever the topic of your ebook, you can be sure that you're catering to one niche or another. Whether that niche is science fiction or DIY home projects, there is a specific group of people that you'll aiming your marketing efforts at, and it's vitally important that your sales pages reflect that.
Again, keywords come into play, and you'll want to be sure that the verbiage on your pages is in line with what people interested in your niche are searching for. There is no tool more powerful than keywords when it comes to attracting the attention of search engines, a point never to be taken lightly.
Also important is imagery and other forms of multimedia. If you've written a piece of fantasy fiction, for example, displaying images of swords or dragons is an excellent way to catch a visitor's eye in order to let them know that they've found themselves on a page worth digging into.
In order to optimize those multimedia additions, be sure to utilize standard HTML tags such as "ALT" and "TITLE" entries for images; this will allow Google and friends to more easily denote what your media is, helping users to find you via search engines in multiple ways.
2. Build Links
From posting about your ebook on various internet forums and comment threads, to utilizing niche ebook websites like the books category at MyBlogGuest, building links back to your sales page is a very important part of helping search engines to rank your website higher when it comes to the keywords that you've chosen to focus on.
In order to spread backlinks to your pages around the web, you simply have to be willing to talk about your ebook. Visiting related blogs and forums and fitting your ebook into the conversation and guest blogging on other sites in order to give new readers an example of your writing style are just two examples of methods that you can use to alert the web at large about what you've got to offer.
It's worth noting that you should avoid anything that could be even remotely viewed as spam in your efforts, instead being graceful and subtle in getting the word out. No one likes spam, and pushing your ebook too hard and too obviously is sure to be a turn off for most potential buyers.
3. Research Your Audience
When launching a website, whether it's a sales page for an ebook or anything else, knowing your audience is a must, and you'd do well to get to know yours, as well. Besides giving you an idea of who is interested in your work and why, you'll also find yourself better equipped to market your ebook into the future.
The best tool to achieve familiarity with visitors to your sales pages is a standard analytics program. By using a service such as Google Analytics, you'll have access to intimate details about the people visiting your website in order to learn more about your book, including the type of computer they're using, where they hail from, how often they visit, and much more.
Image Credits: seo, seo strategy, thumb up.
About the author: Anna Fox is the writer addicted to self-improvement. She is running a blog where you can find dozens of tips for increasing productivity.